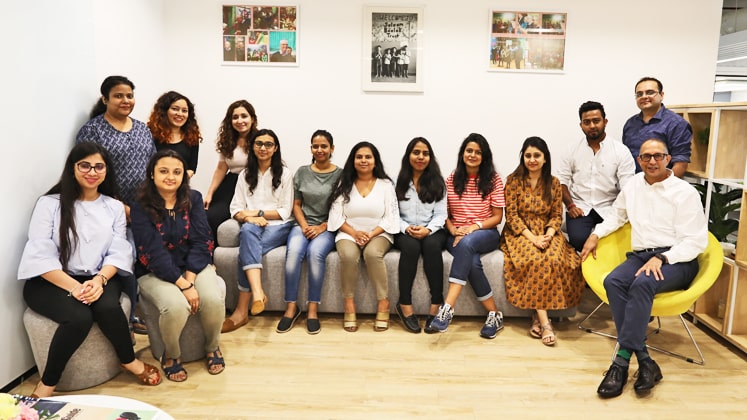 Mirroring the boom of the Indian retail industry, Australia is another country that is starting to witness better sales volumes and more prospective business avenues in the retail arena. At the forefront of this gradual yet significant growth are the big box department store chains, and one name synonymous with this format is Kmart. Owned by Wesfarmers, – one of the largest private sector employers of Australia with a market cap of US $ 29 billion – Kmart is presently operating via 230 stores across Australia and New Zealand, while another retail arm of Wesfarmers, Target Australia, has approximately 290 stores across the island nation. Underneath this formidable growth of the two companies, that together boast of about US $ 6.7 billion in sales annually, lies the strong foundation of a success-driven sourcing network, which is where the name KAS Group Asia (KGA) comes into play.
A combination of KAS Sourcing and TAS Sourcing, KGA is the exclusive direct sourcing arm of Kmart Group Australia, which includes Kmart Australia, Target Australia and Anko International. The biggest South East Asian countries right from China, India, Bangladesh and Pakistan to Cambodia, Indonesia and Vietnam constitute its systematic sourcing structure, that together create a network that supports its annual sourcing capability valued at US $ 2.5 billion with one billion units of general merchandise and apparel products combined. To support these massive numbers, KGA has also diversified its operations to create KAS Services, a Global Capability Centre (GCC), which helps in providing IT and other back-end services to the Kmart Group.
KAS Services is located in Bangalore and its growing team currently employs close to 100 people. The sourcing network has gradually risen from US $ 400 million to US $ 2.5 billion in just a span of 10 years and the success owes to its 600 team members across sourcing, quality and support-related functions. The group thrives under the leadership of ten retail experts, geographically dispersed across Asia and headed by Arjun Puri, Director, KAS Group Asia. Mandy Ma, who is based in Shanghai, leads the KAS General Merchandise sourcing business. KAS Apparel Sourcing is led by Asker Laubjerg who is based in Hong Kong. TAS Sourcing for both apparel and general merchandise categories is led by Mridul Dasgupta who is also based in Hong Kong.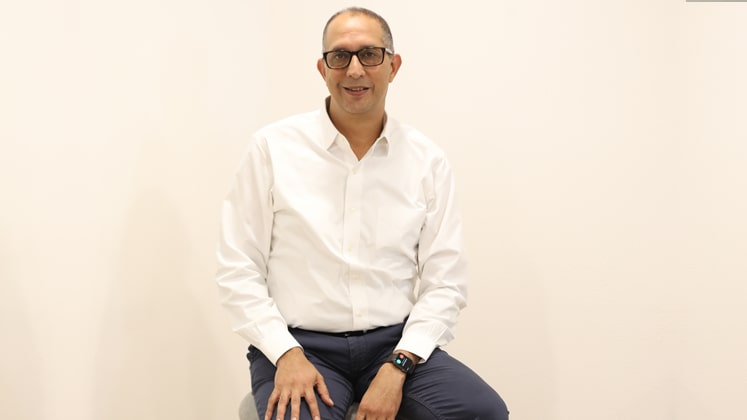 Kmart's categories include womenswear, menswear, kidswear, activewear, footwear, innerwear, sleepwear and accessories, with the addition of a plethora of products across categories such as home products, consumable products including personal care, beauty and pet goods camping and outdoor as well as active hard goods, toys and nursery product categories along with few technology-oriented products. Kmart's top sellers last season in apparel were animal print products, with leopard prints taking the center stage. On the silhouettes front, jumpsuits and coordinated sets have been their biggest performers, while linenlook-alike fabrics were another major hit. Their products can be viewed online on kmart.com.au and target.com.au. The group sources everyday items for families. Within general merchandise, it recognises further opportunity within the furniture segment, pet goods and continued investment into soft home. Within apparel, the group focuses on the basics, but is open to elevating the fashion and complexity levels across selected categories.
In conversation with Apparel Online India, Arjun Puri talks about how this international sourcing business is growing in numbers as well as profits, his take on the viability of various manufacturing countries spread globally, and how these hubs can harvest more business from companies such as KAS Group Asia.
AR: What are the factors that led to the growth of Kmart to this level?
AP: There are many US and UK businesses that are struggling every year, but we have had a dramatic growth in Australia and this growth stems from threefold strategic sourcing pillars. What distinguishes us is that we are private label sourcing business. About 80 per cent of what we sell at Kmart is sourced through the company's own sourcing business, and this sourcing includes all the private labels. Most other businesses have their private label sourcing amounting to about 40 per cent only. For Target, this number is at 55 per cent, because it is more upmarket and includes a few brands as well. The second aspect is that Kmart Australia does not source locally, it all comes from the KAS Group which is why the volumes are so high,so the business is very disciplined and deals with the top sourcing hubs globally. We have very few local suppliers. The final attribute is the overall scale and decision-making monopoly of the sourcing vertical which is so substantial, that it actually sizes up to that of any US retailer in the mid-segment.
AR: Buyers have many orders today for the Indian market, but too tight pricing is making the buyers venture out of the country. What is your take on this?
AP: Well for Kmart, the challenges we see in India centre mostly around fabric. There are high quality fabrics when it comes to the mass market, but there are very few competitive fabric mills. Indian garment vendors tend to play the margin game and do not seem to be aggressive when it comes to pricing in spite of the fact that Indian rupee has depreciated dramatically over the last 1-2 years. The model of sourcing fabric from China and bringing it to Delhi doesn't really work. Then the 5 per cent import duty is another constraint. However, things have been changing, in fact, Tirupur is one of our largest suppliers for knits. Indian business is growing, as it was about US $ 40 million last year, one of the biggest numbers.
Meanwhile, Target Australia has low sourcing volumes from India although this is something that may change over time. Target has elevated style, quality and fashion requirements and there may be Indian suppliers who are well placed to cater to these needs. We are planning to expand Target's business in India, as the product quality and language is compatible with the strengths of Indian vendors.
AR: A product assortment of a number this big entails a network of exceptionally well-performing and coordinated vendors. How big is this network and what do you look for in these vendors?
AP: KGA works with approximately 900 vendors who are vertical suppliers and about 1,500 factories across both KAS and TAS, and we provide our suppliers the flexibility to work with their own sources for fabric in most cases. Our core mantra before choosing a vendor is to see if our suppliers share our values on integrity, sustainability and adopt an ethical approach to doing business. As an organisation, we are focussed on ensuring that we behave in a responsible manner and do right to the planet and the communities we do business in. We consider the suppliers as our long-time partners, and thus, we expect them to have an open, honest and transparent mindset while dealing with us.
Of course, the commercial expectations of best cost, quality and lead-time are there, but to build long-term sustainable relationships, they must be willing to invest in continuous improvement programmes and strive to be better with each passing day. KGA has very stringent ethical sourcing and factory compliance requirements. In order to become a registered supplier with KGA, every manufacturing facility needs to undergo and pass our Ethical Sourcing Audit and Technical Audit.
AR: In your opinion, do India and Bangladesh complement one another or compete with each other when it comes to product categories and eventually, pricing?
AP: The only countries, which have a 5 per cent import duty levied on products imported into Australia, are India and Pakistan. For KGA, we find that India and Bangladesh complement each other as sourcing origins for apparel categories. Bangladesh is one of our biggest bases, as we source about US $ 300 million worth of products for both brands from the country. It meets our expectations in terms of price for volume and basic ranges, whereas India outperforms on ranges with higher specifications and technical requirements. Pricing is considered competitive in both jurisdictions based on products being sourced.
India has few challenges; pricing is not as competitive on basics as Bangladesh. And well, owing to the 5 per cent import duty, shipping costs and lead times from Indian ports are higher as compared to other countries. The Government really needs to change its policies in order to uplift the manufacturing base of India, so that countries with rapidly increasing demand such as Australia can bring in more business.
On the other hand, for general merchandise, Bangladesh does not compete other than some small volumes in soft home categories. For the GM product categories sourced in India, we find prices to be globally competitive. We also feel that the bigger opportunity for India is with Target as the country has several vendors who can efficiently cater to midmarket products of high quality.
AR: Where do the other different sourcing hubs stand in your opinion? Where is Kmart's business propagating progressively?
AP: Australian companies have been keen on China since a long time because they had never really explored other South East Asian countries. We also started off with about 80 per cent of our sourcing from the country. Over the time, systems became more standardised and our sourcing vertical started gaining more strength, leading us to explore more South East Asian countries for business. Today, our sourcing network is very well spread.
The hub with bigger future prospects for us is Indonesia, as we did about US $ 40 million business for Kmart and another US $ 15 million for Target. For Target's quality and price point, we feel that Indonesia is suitable. We source activewear, soft home goods, dressing, blouses, soft tailoring and denims from there. The emerging hub for us is Vietnam due to many potential business segments; we can source everything from there, including footwear to clothing to general merchandise and denims. The Government there is also supporting trade in a big way, and we expect our business to grow from the present number of US $ 30 million to US $ 100 million in the country.
Yet, we feel that Cambodia is fast losing its competitiveness as the Chinese factories present there do not tend to employ their mid-management locally, and getting it from China makes the entire business very expensive. Moreover, Europe is re-negotiating the duty-free agreement for Cambodia, which is making European brands question it as a hub.
Good quality products and prices is priority. One peculiarity of Australia is that its population is very small and distributed along the coastline. There are four ports, and when we ship from India we try for full container loads for all ports so that the logistics don't go to waste, which is why we need a minimum threshold volume of about minimum 50-100 million units. Therefore, even if we get great FOBs, volumes trump everything because of the exorbitant shipping costs. So this thing hinders us to source from a country like Sri Lanka, which only excels in niche categories such as lingerie.
AR: After a great year of tremendous growth, what are Kmart's future endeavours?
AP: We believe there's further opportunity within Australia and New Zealand within the physical footprint and we will also aggressively develop our e-commerce capability. The Kmart Group has recently made a US $ 230 million acquisition of an Australian ecommerce business, Catch. As per store formats, we have a number of 24-hour stores in Australia; and just last month, we opened our first 24-hour stores in Sylvia Park, Auckland, New Zealand to service a broad customer base who work in shift hours. We do a substantial part of our trading between 6 pm and midnight. We are finding that weekends are becoming more family-oriented and our customers like to shop after work hours. In regions where the demographics make sense, we will continue to operate 24×7 stores and look for opportunities wherever appropriate to convert.